March certainly came in like a lion, but we didn't let that stop us from enjoying this month! We discovered more about the beauty and history of Ireland in our Travelogue series this month. St. Patrick's Day was celebrated in style with a social where residents enjoyed Celtic music with Bob MacLean and green drinks!
Many of our other favourite entertainers came in to help us celebrate the month, including R&S Old Country, The Lyn's and Kevin Coates. Our treat cart didn't disappoint, and the cinnamon buns disappeared quickly each week!
We celebrated International Women's Day with an extra special treat on the cart - chocolate covered strawberries! Our display window featured several notable Canadian women and women's health was in the spotlight as relevant resources were available in the Wellness Centre. Toward the end of the month, we enjoyed a wonderful trip to the New Dundee Emporium for an indulgent High Tea Lunch.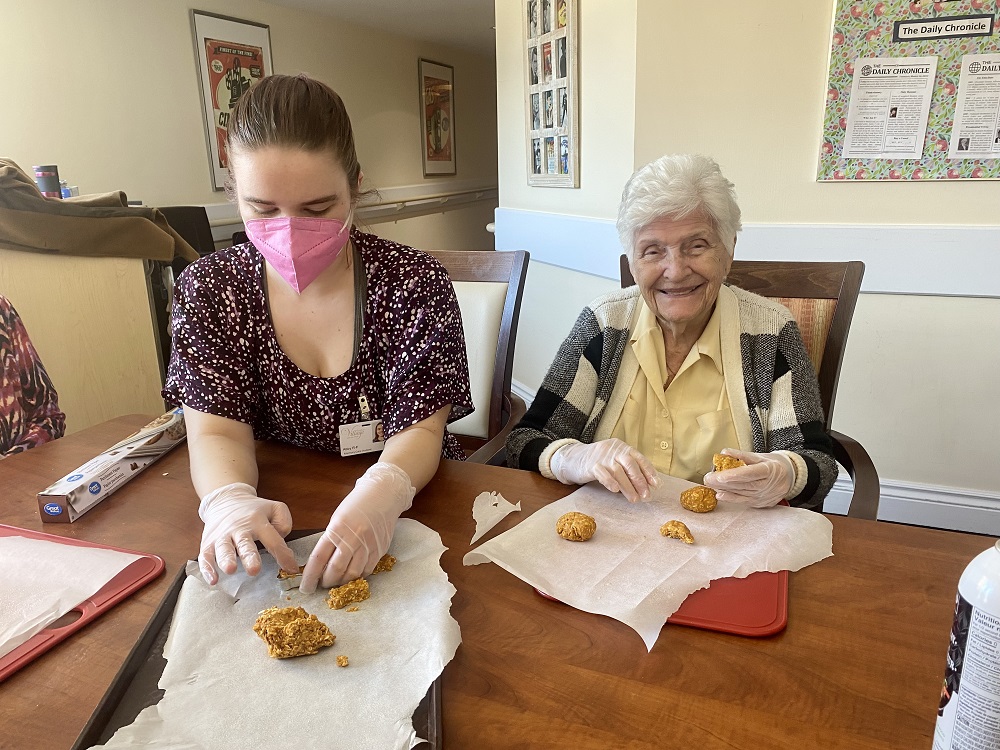 The first day of Spring on Monday March 20th brought slightly warmer weather, and to celebrate Sue from UBGreen, facilitated a spring planter workshop. The finished products were beautiful! Our very own Claire from the Customer Service team ran a craft workshop with the Sunshine residents making art with cellophane and paint making for a fun creative afternoon! Our residents on the Memory Care floor enjoy their weekly visits from Star, the friendly pooch, and made Star some home made treats to share with her.
We closed off the month with over 10 vendors joining us for our Spring Vendor Market where residents could stock up on their favourite spring items.